J'ai eu la chance d'interviewer ce week-end le célébre chanteur roumain Edward Maya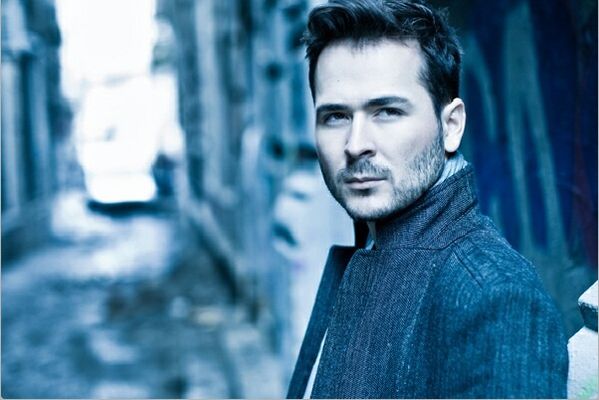 How do you define yourself ? (Comment vous définissez-vous)
Edward Maya : A very ambition and patient person.
"Une personne très ambitieuse et patiente"
At what age did you start music ? (À quel âge avez-vous commencé la musique)
Edward Maya : 6 years old I guess,my grandfather is a musician too, I loved music since childhood.
"A 6 ans je crois, mon grand-père est un musicien aussi, j'ai aimé la musique depuis l'enfance."
Can you tell me about your single "Mono In love" ? (Pouvez-vous me parler de votre single "Mono In Love")
Edward Maya : Mono in Love is my 4th single with Vika Jigulina, it's a song different from my first single Stereo Love, it actually the opposite, like Yin and Yang.
"Mono in Love est mon 4ème single avec Vika Jigulina, c'est une autre chanson différente que mon premier single Stereo Love unique, elle est le contraire, comme le Yin et le Yang."
Or the clip-video was shot ? (Ou le clip-vidéo a été tournée)
Edward Maya : The video was shot in my country in Romania, Bucharest city with Romanian girls:)
"La vidéo a été tournée dans mon pays en Roumanie, dans la ville de Bucarest avec des roumaines :) "
What are your artists favorite ? (Quels sont vos artistes préférés)
Edward Maya :  Sting, Coldplay.
Your artist of the moment ? (Votre artiste du moment)
Edward Maya :  Sting
What are your musical influences ? (Quelles sont vos influences musicales)
Edward Maya :  Everything I live, feel or want. 
 "Tout ce que je vis, sentir ou si vous voulez"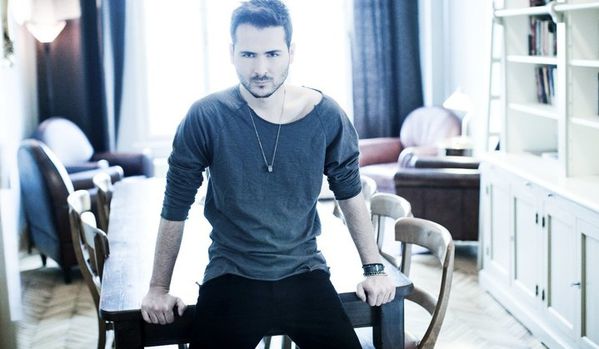 Have you ever traveled to Belgium and France ? (Avez-vous déjà voyagé en Belgique et en France)
Edward Maya :  Yes I had a few tours there in 2010.  
"Oui j'ai été plusieurs fois en 2010"
How many languages ​​do you speak ? (Combien de langues parlez-vous)
Edward Maya :  English, French and some Spanish :)
 "L'Anglais, la Français et un peu d'espagnol :) "
Do you have any new projects for this year? (Avez-vous des nouveaux projets pour cette année)
Edward Maya :
Another summer hit is coming :)
"Un autre tube de l'été est à venir :) "
Is it possible to work with you to make a song ? (Est-il possible de travailler avec vous pour faire une chanson)
Edward Maya : Of course, you just have to speak with my management team, they know better.
"Bien sûr, vous avez juste à parler avec mon équipe de gestion, ils savent mieux."
How many hours per week do you work on your music ? (Combien d'heures par semaine travaillez-vous sur votre musique)
Edward Maya : Maybe is better if you ask me how many hours per week I do not work? :) I am always in the studio.
"Peut-être que c'est mieux si vous me demandez combien d'heures par semaine, je ne travaille pas? :) Je suis toujours dans le studio."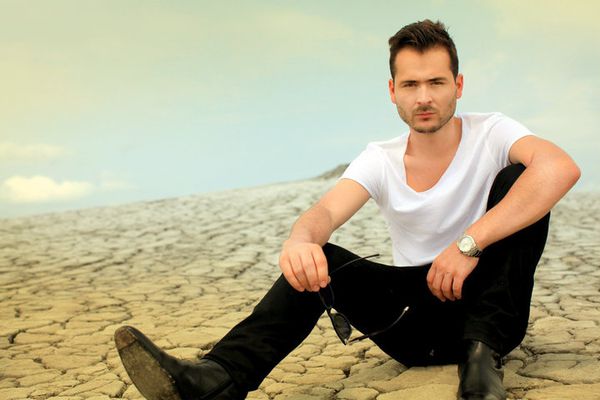 Do you play video games ? if so what games do you like (Jouez-vous aux jeux vidéo? si oui, quels jeux vous aimez)
Edward Maya : Ooooo...now this is like a first question ever....:) me and my brother Alex a couple of years ago...we were addicted to video games:) now...we do not have time for that...I think last Christmas we played a new video game together when we were back home celebrating with our family.
"Ooooo ... Maintenant, c'est comme une première question jamais .... :) moi et mon frère Alex un il ya quelques années ... nous étions accros aux jeux vidéo :) maintenant ... nous n'avons pas le temps pour ça ... Je pense à Noël dernier, nous avons joué un nouveau jeu vidéo ensemble quand nous étions de retour à la maison pour célébrer en famille"
Are you an addicted to social networks? (Etes-vous un accro aux réseaux sociaux)
Edward Maya : Yes! I love to stay as much as I can with my fans online.
"Oui ! J'aime rester autant que je peux avec mes fans en ligne"
What are your series and movies you watch? (Quelles sont vos séries et films que vous regardez)
Edward Maya : Favourite series : House MD, love that guy.
Movies : Saving private Rain, The Patriot, Braveheart, The Notebook etc.
"Série préférée: House MD, love that guy.
Films : Saving private Rain, The Patriot, Braveheart, The Notebook etc."
Are you a fan of all high-tech products? (Êtes-vous un fan de tous les produits high-tech)
Edward Maya : I have 3 words for this question : Long live Technology!:)
"J'ai 3 mots pour cette question: Longue vie à la Technologie ! :) "
Which option do you use most on your phone? (Quelle option vous utilisez le plus sur votre téléphone)
Edward Maya : Gps Phone.